Xiaomi Electric Bicycle Himo T1 Review : Price in India could be around Rs 30,000
India's biggest smartphone brand Xioami announced new Electric Bicycle. As per the source price of Xioami Electric Bicycle would be around 30k INR (CNY 2,999). Here's everything you need to know about the electric bicycle.
In this post read full review, features, cost, design and pros/cons of Xiaomi's new Electric Bicycle.
Company named this Himo T1 to this electric bicycle. The company announced lots of new products like Bags, New Smart band, T-shirt, Security Camera, Smart LED bulb, etc. in 2019 for India market.
Their latest announced product Electric Bicycle (Himo T1) might be the turning point for Indian transportation. The company already announced 2 versions of Himo Electric bicycle(Himo V1 and Himo C20 folding e-bikes) outside India.
Himo T1 - Xiaomi Electric Bicycle Features
They specially design Himo T1 for Indian users. Himo T1 comes with a one-button start, multi-function combination switch, LED headlight, digital display, and many more features. Its digital will displays vital statistics of the e-bike such as battery percentage, speed, time, etc. It has a very simple design and 90mm size tires.
Himo T1 comes with 14,000mAh Li-ion battery with a nominal voltage of 48V. It also comes with 14Ah/ 28Ah energy options. 14Ah will allow users to travel up to 60kms and with 28Ah version you can go on up to 120km.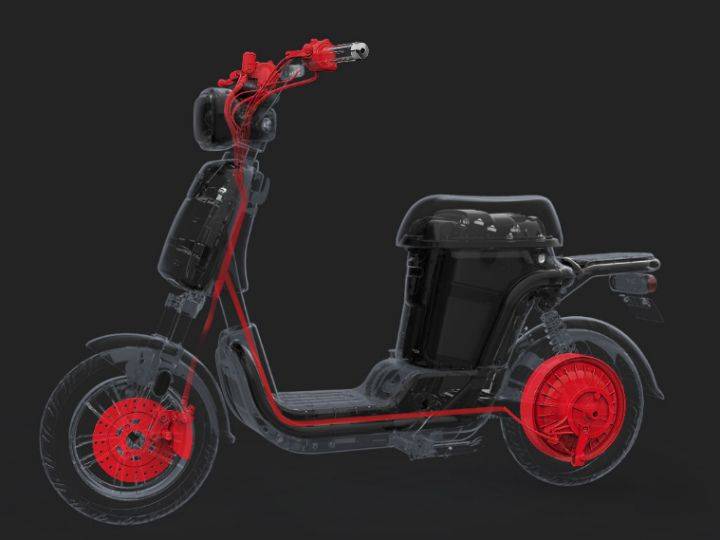 Himo T1 electric bicycle is all set to run on Indian roads as it comes with a front suspension fork, dual Coilover rear suspension, drum brake on the back side and hydraulic disc brake on the front.
Total weight of this electric bicycle is 53kg and dimension is 1515x665x1025mm.
The company released 3 color choices for Himo T1 which is Red, Gray, and White. As I said the price of Himo T1 would be around RS, 30700 (CNY 2,999) Indian users can start buying Himo T1 from June 4, 2019.